Sacramento's Alpha Property Management
Make the most out of every Sacramento rental property with Alpha Property Management. Here at Alpha, we lead the pack when it comes to surpassing every tenant's and owner's expectations with loyalty, keen instincts built from experience, and the highest quality of customer service.
Your Property Rented In 10 Days Or Less
Relax & pay ZERO in advertising fees while we market your property to get quality tenants within 10 days.
Transparent Flat Rate Pricing
Our pricing is simple. Only $99 per month to your single home rental. Duplex's $125.00 | Fourplexes for $225.00. Above a fourplex call us for pricing.
Only Qualified & High-Quality Tenants
We use rock-solid rental requirements and charge $51 per applicant to ensure the highest quality tenants move into your rentals hassle-free. Our thorough screening process ensures that we place qualified tenants that pay on time and take care of your property. Guaranteed for 12 months.
Why You Should Hire Alpha Property Management
Not all property managers are created equally. We understand that you want to feel confident in your Sacramento Property Manager before, during, and after the moment you hire them. However, there are a vast number of benefits to working with a comprehensive property management company like Alpha.
Here are just some of the big reasons why you should hire Alpha Property Management to optimize your Sacramento property's performance:
Your quality of tenants will improve
Your tenant loyalty will increase
Your profit margins will be optimized
Your workload for the property will nearly vanish
Your rents will be paid-in-full and on-time
You can stop worrying about marketing, vendors, repairs, and accounting & let us do it all for you
Alpha Property Management charges every applicant $51 to cover the costs of processing your background and credit check. This fee is non-refundable unless your application is never processed for some reason. Please review all of our rental application requirements BEFORE applying for a property because you cannot get a refund if you are denied or change your mind.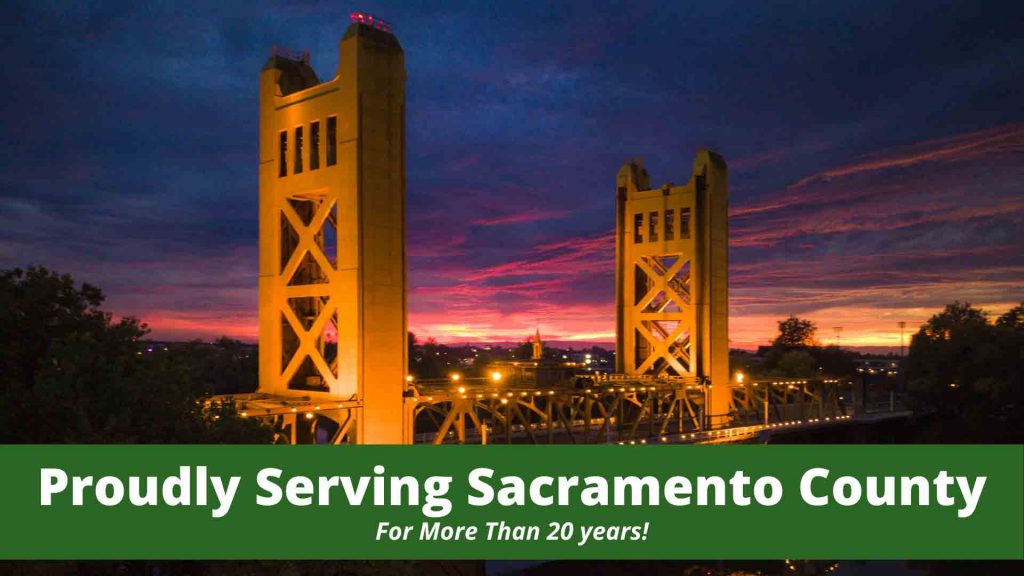 Serving Sacramento Landlords & Tenants Near and Far
At Alpha Property Management, we are proud to serve you throughout the greater Sacramento area and beyond from Citrus Heights to Elk Grove, Rancho Cordova, and everywhere in between. Whether you have a single rental property, a massive Sacramento rental portfolio, or you're looking for your next home, we've got you covered. Alpha Property Management is also the preferred property management choice for absentee or long distance rental property owners in need of help optimizing their property's performance.
Services
We understand that when it comes to renting in Sacramento or managing your Sacramento rentals, you only want to work with a property management company that advocates for you every step of the way. Not only will we work diligently to manage your Sacramento rentals, but we will look at your portfolio, business, and entire financial picture to provide a holistic approach to protecting your future. 
When you hire a property manager to take care of your Sacramento rentals, do you want to pay them a portion of your profits just to have them stick a tenant in there and call you with regular complaints and maintenance requests? Of course, not!
When you hire a Sacramento property manager, you want someone that will:
Keep your rentals full with loyal, high-quality tenants

Eliminate the typical headaches that come with maintenance issues

Help you make strategic improvements to increase your equity and rental rates

Handle your tenants with care to instill loyalty and decrease operating costs

Approach your rental portfolio holistically to protect you from economic swings and plan for your future
How Can We Help You?
Through decades of experience, we've proven that both owners and renters must be treated with respect, loyalty, and dedication produces the best results. While some property management companies only advocate for the owners or tenants, at Alpha Property Management, we treat everyone the way we would hope to be treated. Therefore, our services have been designed to be as valuable as possible for both owners and renters.
What Our Tenants & Owners Are Saying About Alpha Property Management
Sally has managed my properties for years she has always looked after my best interest. She takes care of any maintenance issues without me ever having to worry. She screens the occupants and makes sure that they are creditworthy of paying the rent timely. I have never experienced any issues with Sally managing my properties. I would highly recommend her business Alpha Property Management for any homeowner.
- Keegan Randall
Responsive, Professional & Great Value! Alpha Property Management has managed my rental properties in the great Sacramento area for 9 years. I've had nothing but positive feedback on services provided by Sally La Bate and her team. From screening tenants, setting/collecting rent, property maintenance, to monthly reporting, everything is handled professionally. I can always count on Sally to resolve any issues big or small. She looks out for her client's best interest and is not afraid of speaking out directly and honestly. Keep in mind, landlord's investment is also needed to upkeep properties to enable her to deliver (getting good tenant and good rent). I really appreciate her deep knowledge and trust her professional opinions.
- Paul Lee
We are property owners who worked with APM for about 10 years. The company is very knowledgeable in the industry and ensured that our rental was not only occupied but also well cared for. Look no further for property management done right!
- Paul G.
Awesome landlord! I have rented a home from APM for many years and I couldn't be happier with their service! They are helpful and professional and they always follow through with what they say they're going to do. Sally and the other staff are really nice and always willing to help. I am still currently a tenant with Alpha and I would recommend them to anyone who wants an honest and straight forward landlord experience! They're knowledgeable and professional which is hard to find these days! I would definitely rent from them again!
- K Stachniuk
Thank you! You and your staff have been a tremendous help to me in having this rental and I could not have done it without you. I appreciate all the professional assistance and advice you have given me about repairs, tenants, payments, etc. Thanks a bunch and if I should ever get another rental property I would be very pleased to have you as the manager.
- Garret
I was forced to rent out my house because there were no buyers. I thought I could handle my out of state property management myself. After all, how hard could it be? Boy, was I wrong! After the first 6 months of a bad renter and having to find maintenance help clear across the country, I started to rethink my self-management plan. I hadn't been paid any rent in two months because the tenant thought she'd have "some work" done to the house and deduct it from her rent. I was getting desperate as I saw more and more money swirling down the drain so I hired the first property manager I could find. The fact that he didn't return two phone calls for 3 days should have been my first clue. Then I heard about Sally and Alpha Property Management. She got the bad tenant evicted, fixed the problems (the renter's boyfriend had punched some holes in the wall and she had forgotten to turn off a bathtub which caused water damage), and found a good, reliable tenant who pays on time. I'm confident no one will trash my family home and I don't have to manage the managers. Thanks, Sally!
- Insley Boyland
I have used Alpha Property Management for over three years now. I have always found Sally and her staff to be extremely professional. They took the hassle out of being an absentee landlord. Always prompt with any needed repairs and very thorough in doing background checks and financial history when placing a new tenant. I would highly recommend their services.
- Sam Goodspeed