Owners
Our Sacramento property managers specialize in single-family and small multi-family properties. We have 20+ years of experience in the Sacramento rental market. With our hands-on approach, we work as an extension of your rental portfolio in maximizing its value. With us you can count on through screening of tenants, transparency, prompt communication, and a professional property manager that has your best interests at heart.
You're So Much More Than Just A Portfolio…
If you are anything like most people, you want to protect the profitability of your investments as much as possible. Therefore, you may be hesitant to hire a property manager for fear that it is not in your best financial interest. Although there are some Sacramento property managers that will take your money and provide you with a little in return, the alpha property management team relies on decades of experience and proven systems to maximize the profitability of your entire portfolio. 
Still, some property management companies look at their owners as nothing more than a paycheck. You will never feel that way when you decide to work with Alpha property management!
Through our decades of valuable experience, we have proven that it is in the best interest to treat our owners like real people, with real lives, real responsibilities, and real goals that will all be impacted by the management of their properties. That is why we take a holistic approach to not only protecting your current assets but also plan ahead for the future.
One of the most impactful ways in which we advocate for our sellers is to help them save and plan for protection from the future. For example, while many owners were devastated or even bankrupted by the Covid19-crisis, our owners had savings and contingency plans in place to protect them.
So if you only want to work with a Sacramento property manager that will lead you down the right path, alleviate the stress of being a landlord, and help protect your assets for the future, give us a call.
Alpha Property Management Owner Services
Through our holistic approach, we have artfully designed a comprehensive list of services for our owners to help you feel like the true Alpha of your portfolio. Here are some of the many services we provide as the preferred Sacramento property managers of absentee owners:
Leasing
Lease preparation
Your property will be rented in 10 days or less
Property marketing & tenant matching
Comprehensive background check and screening of all tenant applications
California rental law supervision to keep you in compliance
12-month tenant guarantee
Showings for prospective tenants
Walk-throughs and move-in inspections
Walk-throughs and move-out inspections
Property condition documentation and photography
Support
24/7 Online Portal Access
Monthly Accounting Statement
Yearend Accounting with 1099 Reporting
Security deposit and rent collection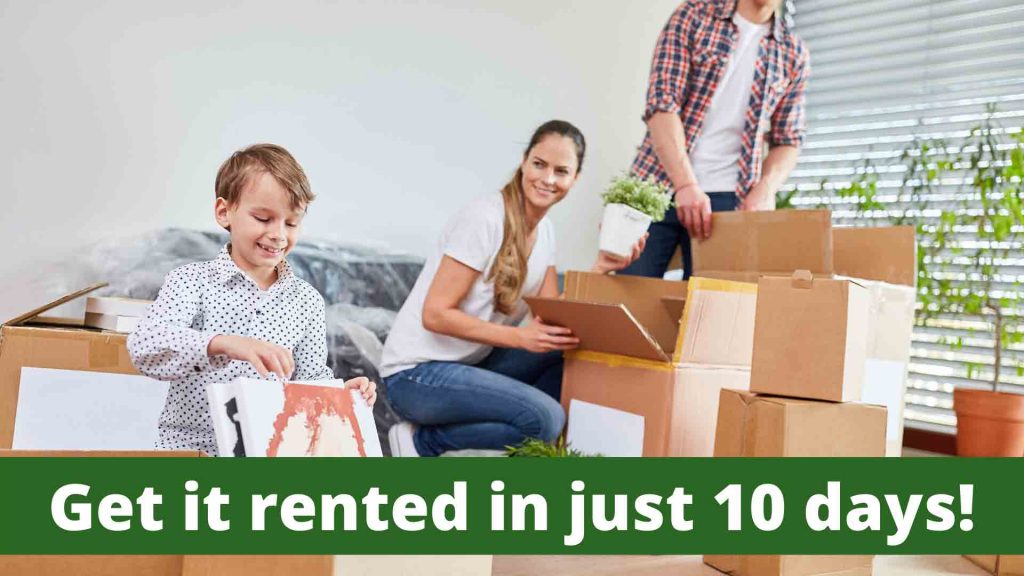 You Can Trust Alpha Property Management With Confidence
Technically, anyone with a real estate license can start a property management company in Sacramento. However, would you feel comfortable or confident in trusting your major financial investments with just anyone that has a real estate license?
Of course, not! 
When it comes to managing and protecting your most precious assets, you only want to work with someone that will use their years of experience to leverage them properly. Unlike most real estate agents or property managers that just claim to be the best, I let my experience do the talking.
Alpha Property Management Owner FAQ's
Why should i choose Alpha Property Management?
Your property rented in 10 days or less
Reasonable property maintenance to protect your investment
Reduce your liability with our legal compliance services by staying abreast of all law changes that affect your property.
Our 12-month Tenant Guarantee – we replace evicted tenants for free within the 1st year
Access to our Owner's Portal for easy access of financial reports 24 hours a day
After hour emergency care for your property and renters
Yearly inspections to ensure proper condition of your home
Your investment properties are so much more than just another property to us; they are a building block for your future. While we take great pleasure in managing your properties with efficiency, accuracy, and superior customer service, we take pride in protecting and optimizing your portfolio's performance.
Unlike those other property managers, we customize a strategy for you around your unique circumstances to help you accomplish more with your rentals from near or afar. In fact, we specialize in working with absentee or long-distance owners that want none of the headaches of owning rentals but enjoy reaping all the rewards.
I don't need a full-time manager but I do need help finding the right tenant. Will you help me with that?
Through the Alpha Property Management Leasing service, we will gladly help you attract the perfect tenant for your rental and leave the management part up to you if you wish. When you hire Alpha Property Management for leasing only we will provide:
Marketing and Advertising of Your Property

Property Showings to Potential Tenants

Thorough Tenant Screening

Tenant Selection

Lease Preparation

Move-in Inspection and Written Walkthrough

Property Condition Documented with Digital Photos

Security Deposit Collection

Rent Collection
Do you screen the tenants, and if so how?
Absolutely! When you entrust us with one of your rentals it is in the best interest of everyone involved to perform a background check on the tenants. Each and every tenant that rents with Alpha Property Management is required to submit an application at their cost which includes a comprehensive background check. Through this careful screening process, we are able to cherry-pick the tenant that shows the most promise for easy, long term profits.
Can you help me evict my current tenants and attract newer, high-quality tenants?
Although evictions are never a pleasant or desired outcome in renting, you can rest assured that when you place your properties under the care of Alpha Property Management, we will tackle evictions for you. We understand that navigating the evictions process can be stressful, confusing, expensive, and time-consuming. If you want to avoid all of those headaches, sit back, and let our team of experts do all that heavy lifting for you. Once the eviction is completed, we will handle all of the work to get the property to be rerented and attract your new high-quality tenants with our marketing and background checks.
How do I set up an account in the Owner's Portal?
What happens when a repair or maintenance request is submitted?
You will be relieved to know that our maintenance request and resolution system has been completely streamlined to deliver owners and tenants the best possible customer service and get the requested maintenance completed to your satisfaction in the least possible time. Through our decades of experience in the area, we have collected a list of the best possible contractors and vendors in every industry to protect your bottom line.
The 3-Step Maintenance Request Process
The tenant submits a maintenance request via our online portal which automatically sends the request to our maintenance department and documents their request on their file.
We will contact you the owner to review the request and obtain approval from you to complete the request. Should you decline, we will respond on your behalf and explain why the request is denied to the tenants.
If approved by you, we will contact the appropriate trusted contractor to complete the request in the fastest possible time.
If you would like to check on the status of a repair you can reach out to Dorene Arena our Maintenance Supervisor directly on a special line by calling (916)706-1581.
In case of an emergency, all tenants are supplied with an emergency line to notify Alpha Property Management, at which point we will contact you immediately to notify you.
How can I check on the status of a current maintenance issue?
If you would like to check on the status of a repair or have a question about one you can reach out to Dorene Arena our Maintenance Supervisor directly on a special line by calling (916)706-1581.
Do you have your own vendors or will I bring in my own?
Of course, you are more than welcome to complete maintenance and repairs on your properties yourself or with a vendor of your choosing. However, one of the many reasons Sacramento landlords are so thrilled to hire Alpha Property Management is our exclusive access to the most respected and valuable vendors in every industry. We have spent decades vetting and building relationships with our vendors and we are proud to refer you to them as an expert in their respective fields.
What areas do you serve?
Alpha Property Management is proud to have served the greater Sacramento area for more than 20 years! We cover all of Sacramento along with all areas in a 100-mile radius of Sacramento. Not sure if we can help you? Give us a call and we will gladly let you know if your property is within our service area.
What Our Current Owners Say About Alpha Property Management
We can't thank you enough for looking out for our home while we were overseas! It has been so nice not having to worry about things because we know you are managing everything. We are so excited to get back to the USA! It has been quite an experience the past 2 years and given us even more reasons to love our country. Thank you again for taking care of everything and we look forward to seeing you again very soon!
- Lana
I've worked with Sally since 2012 when one of my agents referred me to her. Since then I've referred her to my investor clients because she provides superior service to her/my clients. She communicates well; always follows up on issues and promptly solves problems through the use of her extensive network of contractors and service providers. Her tenants always know where she stands and most times comply with her high standards for on-time rent payment, property care, and maintenance. When tenants don't comply, Sally acts quickly to bring them into compliance or uses her extensive knowledge of tenant law to remove the tenant and replace them with a reliable one. Furthermore, this knowledge of tenant law shields her investor clients from deferred maintenance, loss of cash flow, and legal risk. I encourage my referrals to provide feedback and frequently hear from clients I've referred to Sally with great reports and anecdotes about the great service she provides.
- Eddie Roberts
This company is great to work with. Sally is a true professional & has always been great dealing with my properties.
- Tammi Wood Bejar
We have been working with Sally for years, she is the best. You can depend and count on her for your property management needs!
- Daniel Haney