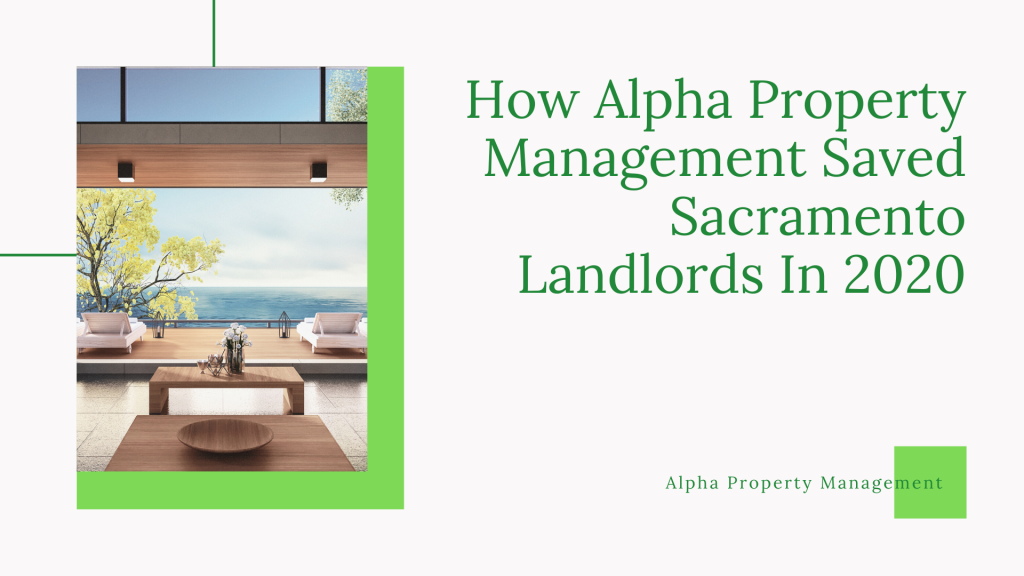 There is no denying that most landlords all over the country had a very difficult time keeping their heads above water in 2020. I could go on for weeks about the many tragic stories we have heard here at Alpha of experienced investors losing everything as a result of the pandemic and I have to tell you it was heartbreaking to watch. However, there were also a tremendous amount of positive outcomes that we were able to produce for many landlords here in the Sacramento market. I want to share some of those positive results Alpha Property Management was able to produce not to brag but to show you how much can be gained and learned in challenging times. My hope is that you will feel inspired and empowered to better protect your own portfolio the next time the world throws you a curveball. 
The Renter's Insurance Landlords Didn't Know About
Okay, so by now, you have of course, heard about the inexpensive type of renter's insurance that tenants can purchase to protect their belongings in case of theft or damage. However, the lesser known and far more valuable type of policy to landlords is one that helps to cover rent should the tenants become unable to pay. Of course, there are various types of policies that range in price and condition. However, for those that were able to require or even encourage their tenants to obtain one of these policies, the COVID rent crisis was far less terrifying.
Saving For Success
There are times when landlords come to me having purchased a property that does not allow for much of a profit margin. In times like these, it can be very difficult to convince them why they should not be pocketing what revenue comes out of the property and I of course, understand how difficult this can be as a landlord. However, many Alpha Property Management clients were in the position to take my advice about the importance of saving as much as you can for the unexpected. For each of these clients, the rent moratorium was far less painful because they had a cushion to fall back on. For those that didn't, we are now putting action plans into place on an individual basis to better protect them now and in the future.
In some cases, Alpha Property Management even had clients that were able to prosper and acquire new properties in 2020! In most cases, that was because they were already prepared for such an occasion through their savings and diversification.
Smarter Systems
As 2020 began to deliver one rough blow to the industry after another, we decided that it was more important than ever to streamline our systems and processes to better serve our tenants and landlords. One of the largest ways that we have done this is to launch a brand new website that includes a portal for both tenants and owners. These portals not only simplified every day property management tasks like maintenance requests and rent collection but they were also able to save Alpha Property Management time and money which allows us to be better equipped to serve all of you.
Ready To Join The Alpha Property Management Family?
We understand that you have many options when it comes to choosing your Sacramento property management team. We also understand that we may not be the absolute best fit for every owner and portfolio. However, we are confident that through our holistic approach, streamlined systems, and proactive philosophy, that we are by far the best fit for many! If you're curious about what Alpha Property Management can do for you and your portfolio just give us a call! We will get to know you and your portfolio and together decide if it's the right fit.