One of the scariest aspects of being a landlord is preparing yourself for the next recession. As a Sacramento landlord, 2020 may already have you feeling like you're back in a recession or even a depression thanks to the rent moratorium. Although we may not know for sure what is in store for the real estate market in the months to come, one thing we do know is that there will always be another recession in time. Therefore it is important that you invest the time to recession-proof your real estate portfolio as best you can. Here are my expert tips on exactly what you need to do to prepare yourself to come out on top when that next recession hits.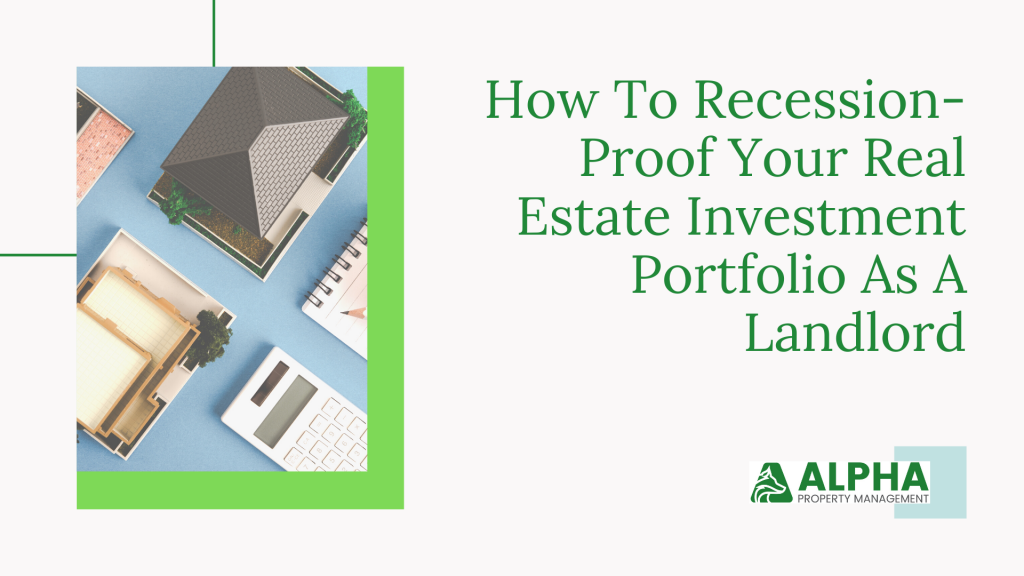 It All Starts With A Business Plan
Although many newbie real estate investors fail to look at it this way, the fact of the matter is that your real estate investment portfolio needs to be run like a business. Therefore, it should come as no surprise that you need to have a well thought out and properly executed business plan in place. Your Sacramento real estate investing business plan needs to include everything that a regular business plan would including your goals, how do you plan to execute upon those goals, and your budget all the way down to marketing expenses. That business plan also needs to address how you will shift to and prepare for a recession.
How Much Do You Need To Save?
Unless you are rather wealthy and extremely diverse in your overall financial portfolio, you have no excuse but to have a savings account with a clear savings goal to prepare you for the next recession. One thing that you need to understand is that a recession for real estate investors is not just a potential downfall but can also result in a potential windfall. Those real estate investors that have a healthy savings in place will be able to take advantage of unbelievable deals in the real estate market and elsewhere that others won't be able to afford. So you not only need savings to protect yourself from financial hardships, but you also need them to help you build your portfolio for pennies on the dollar.
Diversify, Diversify, Diversify
As a real estate investor, diversity is your best friend. You need to be actively working to diversify your real estate portfolio, as well as, your overall financial portfolio. This means having different types of rental properties like single-family, as well as, multi-family units. It also means balancing your real estate investments in other markets such as the stock market and commodities. A professional property manager or wealth advisor will be equipped to help you identify where and how you should diversify.
Stay On Top Of The Books
One of the biggest reasons that real estate investors lose their shirts or simply lose the opportunity to capitalize on their next investment is that they are not really on top of their accounting. There should never be a time in which you don't know where your accounts are or how your portfolio is performing. Remember, this is a business and you are the business owner which means it is your responsibility to stay on top of things at all times. However, having a professional and experienced property manager take over your portfolio will provide you with all of the financial reporting you need on a regular basis without all of that hassle.
Hire A Sacramento Property Manager
I would never tell you that you need to hire a Sacramento property manager at any cost. However, it is in your best interest to weigh the true cost of hiring a property manager against the cost of not hiring one. You owe it to yourself, your portfolio, and your family to make an informed decision about whether or not a property manager would be valuable to your portfolio. If preparing for the next recession doesn't feel like something you are comfortable doing on your own, feel free to reach out to us here at Alpha Property Management to review your portfolio.