Believe it or not, the Holiday season is one of the best times to find yourself marketing a rental property. Not only are there more people in the market for a new place than you think but there are tons of fun and effective ways to leverage the holiday season into apartments full of top-notch tenants. As the holidays are quickly approaching, your friends at Alpha Property Management have prepared the following tips to help you rent your Sacramento properties before the new year.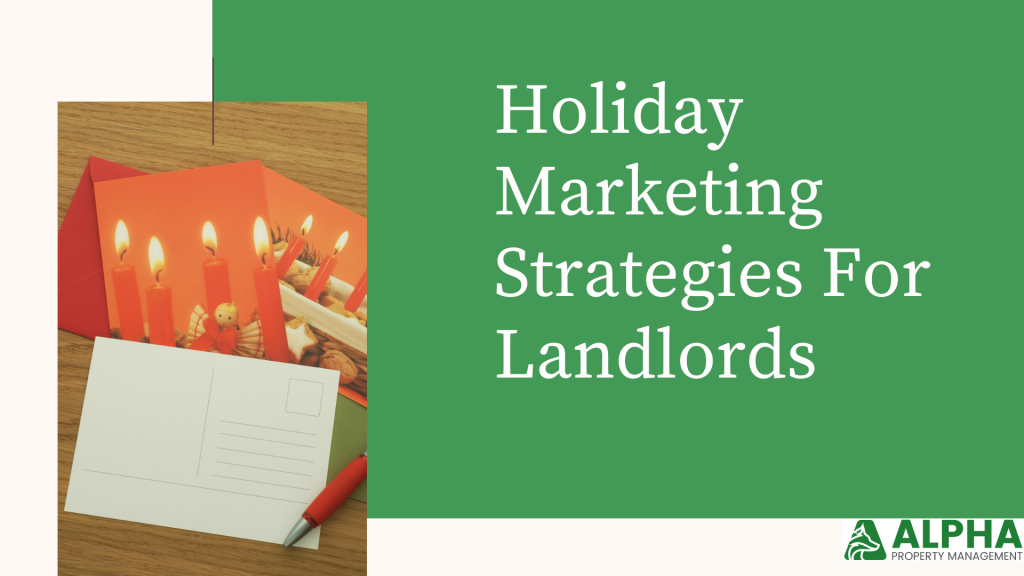 Reach Out To Current Tenants
If you already have a database of tenants in your other rental units, it is time you tap into that valuable asset by reaching out to them. Here are a few ideas on how you can touch base with your current tenants to maintain their loyalty and hopefully find your next quality tenant.
Send A Referral Offer
One of the most effective strategies is to offer some type of incentive for people to refer tenants to you. For example, a discount of one month's rent in some amount or even a gift card to a popular store or restaurant can go a very long way.
Send A Holiday Card
Sending a heartfelt holiday card with or without a small gift can also go a long way to not only improve your relationship with current tenants but also get them raving about how wonderful you are to other potential tenants. When it comes to attracting and actually keeping high-quality tenants, a little effort like this can go a very long way! Plus, you can write the expense off as a business marketing expense!
Run A Contest
If you have units with amenities or something else you believe is worth promoting to potential new tenants, consider holding a picture contest in which tenants post pictures showing their favorite amenity or thing about living in your apartments along with a chosen hashtag. Supply an attractive prize to the winner and watch as your social media goes wild.
Offer A Holiday Move-In Special Incentive
If you don't have a valuable database of tenants you can leverage, there are still plenty of options at your feet. One idea is to promote some type of move-in special to beat out the competition. For example, you could give away a gift card or even offer reduced rent for the first month. Just be sure you choose an incentive that fits within your business plan as a landlord.
Throw A Holiday Mixer For Current & Prospective Tenants
Another fun way to help your tenants connect as neighbors, increase your tenant loyalty, and grow your list of prospective tenants is to host a holiday party for them. Make sure to send out invites that let them know how fun it will be and that it is your intent to show your appreciation to them as tenants with the party. You should also encourage them to invite friends and family that could be potential tenants or referral partners.
Get Weekly Sacramento Property Management Tips In Your Inbox
Want more tips like these to help you make the most of your Sacramento real estate portfolio? Simply subscribe to our newsletter and your friends here at Alpha Property Management will keep you up-to-date on all you need to know!