If you are in the market for a Sacramento property manager to help you take your real estate portfolio to the next level then you're probably wondering where or even how to get started with your search. Don't worry because you are not alone! We understand that it can be overwhelming trying to narrow down your options and find a Sacramento property manager that is best suited for you, your portfolio, and your goals. In order to help ease that overwhelm, we have prepared this guide to help you compare and evaluate one property manager to another. Happy hunting!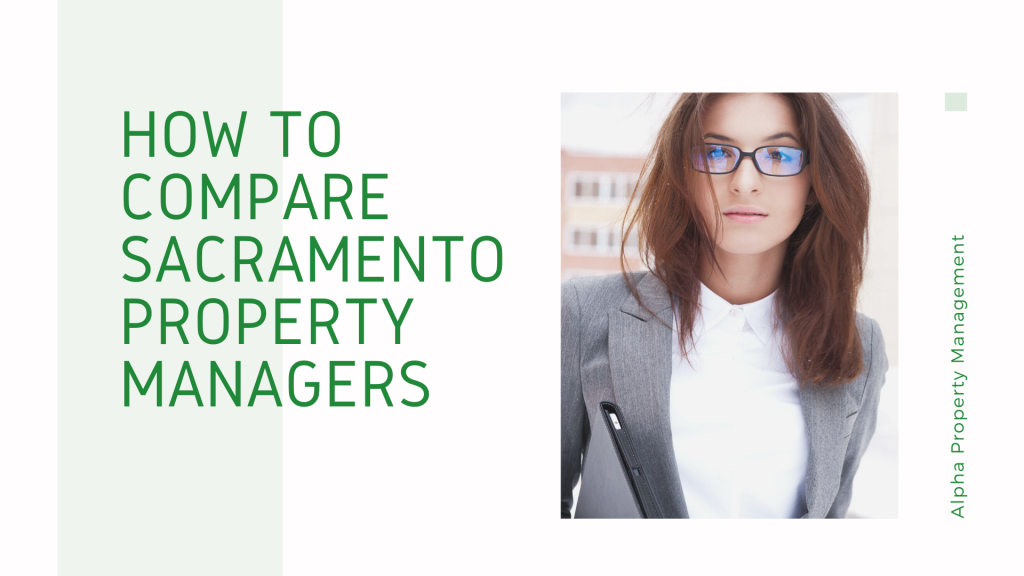 Decide What Your Top Priorities Are In A Property Manager
You hear us say all of the time that not all property managers are created equally. Well, the truth is that not all property owners or real estate investors are created equally either. Before you can really begin your search for a Sacramento property manager, it's important that you take some time to practice some self awareness and assess where your weaknesses are in the management of your portfolio. You need to write down all of the tasks and areas in which you could most benefit from a property manager. Some examples may include accounting, marketing, vendors, tenant communications, evictions, legal compliance, etc..
Do Your Due Diligence
Anyone can run a Google search for a Sacramento property manager and turn up a plethora of results. However, just because somebody has reached the top of Google, does not mean they are the property manager that is the most qualified to handle your portfolio. It's important that you take the time to do research on each property manager and what they have to bring to the table before adding them to your shortlist and scheduling an interview. A few key items to look out for are recent and abundant reviews, a functional modern website, a list of their services, and licensure information.
Put Them Through An Interview
Once you have made a short list of up to 3 to 5 potential property managers, it's time to put them through an interview. It's important that they not just shine on paper but that you can also click and connect with them in a way that will allow you to trust them with such a valuable asset. If you haven't already, please also check out this list of the best interview questions for each property manager.
Check Those References
It is not enough to see that a property manager has testimonials or reviews available online. It's also not enough that they supply you with a few references. You actually have to take the time to seek out those references and make contact so that you can assess their true feelings for the property manager. Not only should you take the information that they volunteer but you should be prepared to ask follow-up questions about how that property manager handles each item on your priority list. If you do not walk away from a reference check with complete confidence that they can deliver on what you are looking for, you probably need to keep on looking.
Is Alpha Property Management Right For You?
It is impossible for us to assume that we are the best possible Sacramento property management company for you in your portfolio. Anyone that makes that assumption without having spoken to you at least once is not operating in your best interest. However, we would love to get to know you a bit further and discover whether or not Alpha Property Management would be the best fit for you and your portfolio and if our priorities and abilities are in alignment. So please reach out via email or give us a call and let's see if Alpha Property Management can help you become an Alpha real estate investor.