So you've hired a Sacramento property manager to take over the daily tasks and headaches of protecting and optimizing your property. But now you may be wondering if your property manager is really worth their weight or whether they may even be stealing from you. So what do you do now? You still don't want to deal with all of the nasty hassles that come with being a landlord but should you jump to conclusions and fire them or is there a better approach? Finding a quality property manager in Sacramento can be brutal and discovering you've hired the wrong one can be even more brutal. But you will be far better off discovering that now and making a switch than to turn a blind eye.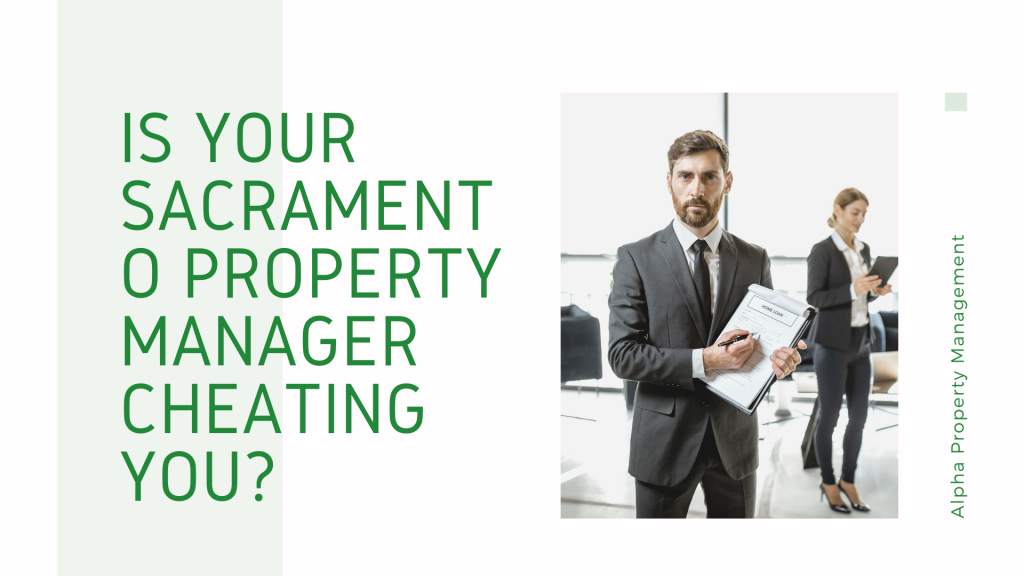 How Long Are Your Properties Sitting Vacant?
Listen, there are times when it is far more difficult to get an apartment rented than others. As of late, Sacramento has been one of the top two most popular Metro markets in California which has flooded us with more demand than supply. However, there will be times again when the renters will have the upper hand over landlords in supply and demand.
That being said, one of the main services that most landlords pay a property management company for is the professional marketing of their property to keep it occupied and generating revenue as much as possible. If the market is strong, and your rent rate and requirements are fair, but your units are sitting vacant it should raise a serious red flag. At the very least, your property manager should be able to provide you with evidence of every single marketing effort they have made, as well as, a thorough strategy of how they plan to proceed given that their current efforts are failing.
What Type Of Financial Reporting Do They Provide?
One of the most important things in the relationship between a landlord and their property management company should always be complete transparency. Part of that transparency should also include financial reporting between the property management company and yourself. Not only should they regularly and voluntarily provide you with financial reporting on your property and your account but they should be able to provide it at any given time that you ask for it. If your current property manager is evasive about providing these types of reports and transparency that is another major red flag that should steer you looking for property management from someone else!
What Return Are You Seeing On Your Investment With Them?
Since not every property manager in Sacramento provides the same list of services or the same fee structure is it can be a bit challenging to compare them to one another since it can feel like comparing apples to oranges. Ultimately what matters is that your chosen property manager is providing you with the best possible return on your investment in them. Ask yourself if they are living up to the promises that they made at the beginning of your relationship and whether or not you truly believe that they could be generating higher profits for you. If you do believe that they should be able to generate those higher profits you should know why and how that should be done so you can move forward either with them or a different property manager in Sacramento that can speak to that strategy.
You Deserve A Property Manager That Respects Both You & Your Investment Properties
At the end of the day, it can be very easy for a property manager to become complacent and for you and your properties to become just a number to them. This is especially true with some of the larger property management companies. Yet, you and your properties deserve to be treated as if the property manager owned them themselves at all times. If you are suspicious that your property manager is taking advantage of you then you owe it to yourself to confront them and potentially move on to one that can show you how well they can care for your portfolio with evidence.