If you have recently purchased a Sacramento investment property that already has tenants in place or are looking to do so in the near future, you may be feeling a bit apprehensive. After all, it can be very unnerving not knowing what to expect from the tenants that you will be inheriting. Take it from us, you need to be very tactful in the way that you handle this transition and the initiation of your relationship with these tenants in order to protect your bottom line. If you want to make sure that these inherited tenants are definitely one of the best things to come out of this transaction be sure to follow these tips.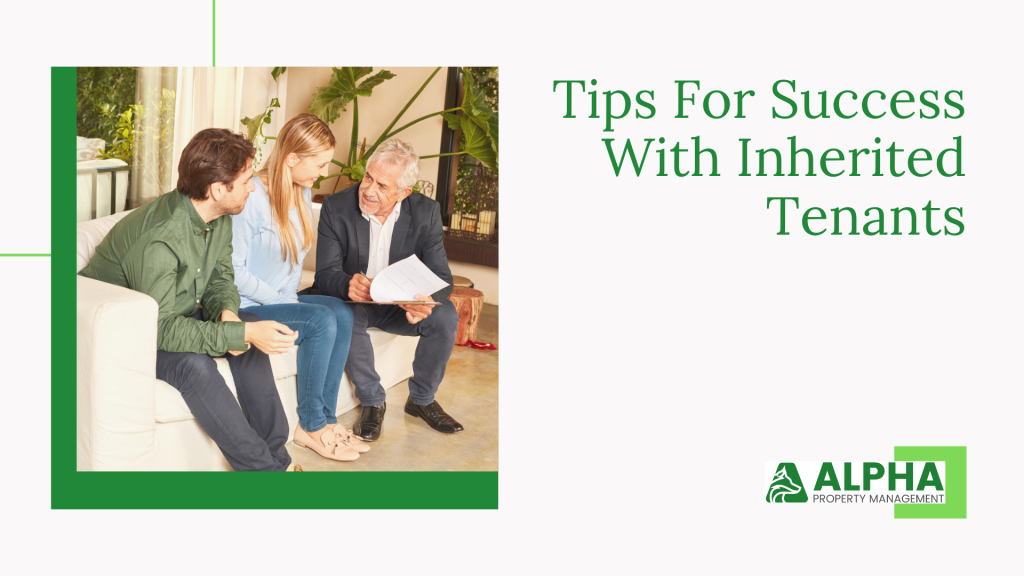 Reach Out & Introduce Yourself
Obviously your purchase of this rental property is an investment and a business decision. However, it does dramatically impact the lives of those that currently live in the property. Before you do anything, you need to put yourself in the shoes of these tenants and understand the uncertainty and fear that they must be feeling. They're likely wondering if they will be evicted, if their rent will go up, and if they will be able to get along with you as their new landlord. All of these valid questions can make tenants extremely nervous or even defensive in their initial interactions with you. Especially, if the sale was a surprise to them. Therefore, you should handle your first few interactions with the current tenants with kid gloves and do your best to reassure them that you are not there to disrupt their lives but to hopefully maintain and encourage a positive relationship between you moving forward.
Clearly Communicate Your Expectations & Intentions
Any time that you take over a property that already has tenants in place, there are going to be issues surrounding the current and future lease agreements. There can also be a great deal of discrepancies in the way that the previous owner manages the property versus your intentions to manage it moving forward. To help you overcome some of the tension and get your relationship with these tenants off on the best possible foot, it's important that you clearly communicate both your intentions and expectations of them upfront. Depending on the number of tenants that are currently in place, you may wish to do this via a newsletter or meeting so that they have the chance to ask questions and everyone gets on the same page. The less a tenant has to wonder or assume something about how you intend to operate the property as an owner the better off you will all be.
Enlist The Help Of A Professional Sacramento Property Manager
One of the best ways to ensure that this transition goes smoothly is to enlist the help of a professional Sacramento property manager that has experience in these types of acquisitions. For example, in the summer of 2020 Alpha Property Management took over an entire new portfolio from a retiring property manager in which we had to oversee several of these transitions. Through setting clear expectations and intentions upfront and opening the doors of communication between all parties, we were able to secure a smooth and positive transition. This is easier said than done by anyone who has not experienced it before but it can also help to have a property manager as a third-party operating between the old owner, new owner, and current tenants.
Keep Communications Friendly & Positive
Although the relationship that you have with your tenants is a business relationship at its core, there is nothing wrong with putting in the effort to make that relationship a positive and friendly one. Think of it this way, the more that your tenants like and respect you as a person and landlord the more likely they are to remain loyal, take care of the property they've rented, and be willing to deal with rent increases down the line. Of course, there will be times when you need to be firm but that doesn't mean you ever need to be disrespectful and order to generate a desired result.
Get More Tips For Managing Your New Tenants
We would love to be instrumental in helping you to not only have a positive experience in acquiring your next investment property but also to ensure that that transition and the new relationship goes as well as possible. We know that you are likely filled with many concerns and questions about what to expect from this new venture and we would love to answer them all for you! Furthermore, we can guide you in optimizing the performance of this new property and ensuring it doesn't become your new biggest headache. To learn more about how Alpha Property Management can empower you through your next Sacramento real estate investment, give us a call today.