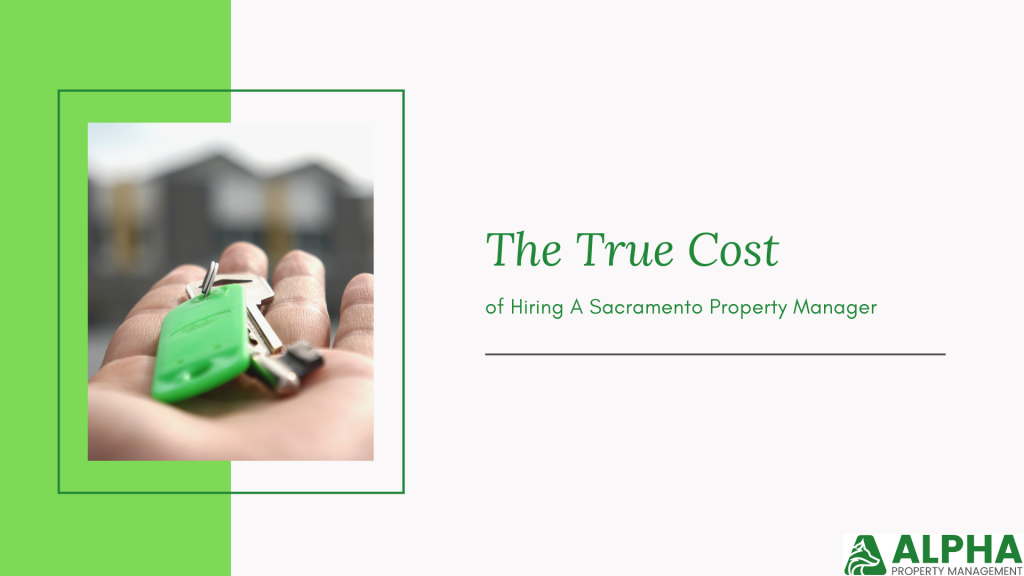 The primary reason that many real estate investors hesitate or resist hiring a property manager is that they fear it will cut so far into profits that it simply does not make sense. After all, when investing in buy-and-hold properties in Sacramento, or anywhere for that matter, your primary goal is to make as much money as possible. However, depending on the Sacramento property manager that you choose and the way that they run their business, it may actually cost you more to operate without one.
The fact is, that hiring a Sacramento property manager to help you with your investment properties can be the best or worst business decision if you don't know how to properly assess the costs and value. To help you make the right decision for your Sacramento real estate portfolio, you owe it to yourself to review these costs.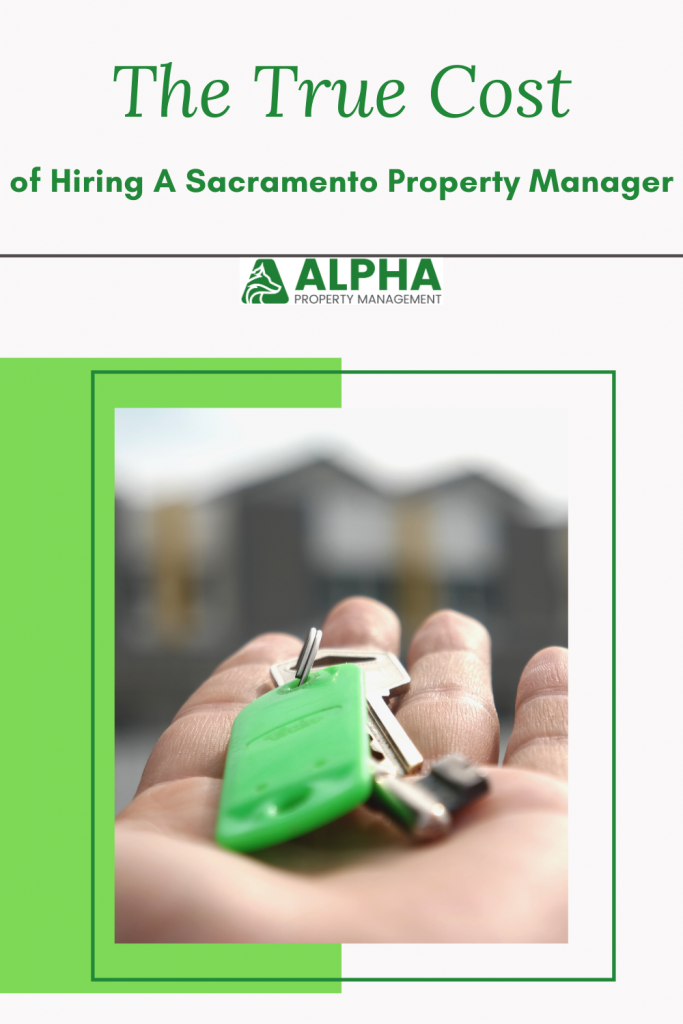 How Most Property Managers Charge Landlords
There is no one cost or method of charging owners for property managers. Typically, there are different pricing structures in place for residential properties and commercial properties. In general, there are a few different pricing models that you will encounter when hiring your Sacramento property manager:
Monthly Flat Fee: With a flat fee model, you can expect to pay anywhere between $100-$150 per month on property management here in the Sacramento area. In some cases, however, Sacramento property managers that offer this cheaper flat rate will have additional charges for various services like property photos and marketing. Therefore, you should check to see exactly what is included and what requires an additional charge when looking for a Sacramento property manager that charges a flat fee per month.
Percentage Of Rent: Other property managers will charge you a percentage of the rent you collect from your tenants. On average, you should expect to pay these Sacramento property managers between 9%-14% of the monthly rent on each unit. The benefit of this type of property manager is that you will encounter fewer additional fees.
Flat Fees With Percentages: A third business model you may encounter is a property manager that charges a one-time flat fee upfront and then a percentage of rent going forward. Often this is done to help the property manager cover the cost of prepping and marketing your unit.
Additional Fees: It is important to understand that no matter how your Sacramento property manager charges you, maintenance and tax costs will still fall on your shoulders. However, with the right property manager on your side, you will be able to limit and protect against unnecessary repairs and maintenance.
Does The Cost Outweigh The Benefits?
Regardless of the fee structure, there is no guarantee that a property manager will help boost your bottom line as a Sacramento real estate investor. Therefore, when you are looking to hire your property manager you should consider all of the relevant fees and costs and compare them with your potential gains.
Not All Sacramento Property Managers Are Created Equally
When it comes to hiring a property manager, it doesn't make sense to do it just for the sake of it. Instead, you should seek out a Sacramento property manager that has the experience, resources, holistic approach, and pricing structure that makes the most sense for your portfolio. Just because one property manager looks cheaper on paper at first does not mean they can provide you the best value so it is important to do your homework.
To learn more about how Alpha Property Management can help to optimize your portfolio's profitability give us a call today.